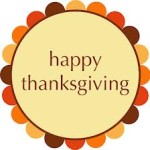 By now most of you away at college are a bit homesick, looking forward to Thanksgiving break and more importantly your mom's cooking and laundry skills. Before you rush out of your dorm or apartment, be sure to secure your possessions to avoid potential theft. Some Universities estimate that over $100,000 worth of property and equipment is stolen annually from the campus. Remember, thieves don't necessarily look like thugs; they could be your neighbor down the hall, her visiting friend, etc. So take these necessary precautions to keep your stuff safe.
MAKE IT PERSONAL: Engrave your valuable items with your driver's license or Student ID number so police can track them if they are stolen. Some police stations even have free engraving machines you can borrow.
GET INSURED: Get Renter's Insurance to cover all your valuable possessions. Check with your families Insurance Agent. Your family home owner's policy might already cover the contents in your apartment or dorm.
SAFE GUARD: Get a small safe to keep your valuable jewelry, cash and other items.
TAKE A PICTURE, IT'LL LAST LONGER: Take photos of all your valuables and store them on a photo CD along with a detailed list, leave a copy home with your parents for safekeeping.
YOU ARE NOT A-1 RENTS: Do not loan your valuables to your friends or roommates. Your generosity is to be commended, but unfortunately, you can't control who uses and takes care of your stuff once it's in someone else's hands.
YOU CAN TAKE IT WITH YOU: Make sure to take all of your valuables home with you for Weekend Breaks and Vacations.
LOCK IT UP: Get good solid locks for your Bike (the sturdy "U" titanium locks work best-be sure to put lock through the frame and both wheels and lock it to a sturdy bike rack), Computer, Scooters, anything that is portable and you take with you around campus. There are great portable locks that have alarms on them. A loud siren will sound if the lock is tampered with.
The key is to really keep track of your valuables and try not to flash them around your dorm, library, classrooms or common areas. Word gets around of who has what and thieves love to target those with good, goods.
Have a wonderful and SAFE Thanksgiving!