The Official Safety Chick Blog - Read, Enjoy & Share :)
The Safety Chick's Shopping Mall
The Official Safety Chick Kit Three Personal Safety Essentials Every Woman Should Own. Contents List: - Two "Party Girl Watch Your Cocktail" Coasters - "Alarmed and Dangerous" Personal Safety Alarm - "Girls Night In" Door Wedge Alarm - The Official Safety Chick – Laptop/Travel Bag $39.95 ($10.95 shipping) College... [Read The Full Post]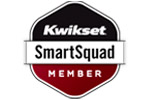 The Kwikset SmartSquad and SafetyChick.com
I am a proud to be a new member of the Kwikset-sponsored SmartSquad! I will be providing quarterly content on various aspects of home security…for my first contribution I thought I would start with a simple and basic product that is the foundation of Home Security, but is most often ignored or overlooked. Can you guess what it... [Read The Full Post]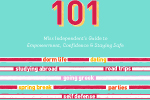 College Safety 101. New Book – Coming May 2011!
College Safety 101: Miss Independents Guide to Empowerment, Confidence and Staying Safe will be released by Chronicle Books in May 2011. This book covers everything: from how to get along with roomates, what to do if there is an active shooter on campus, date rape drugs, spring break safety, sexual harrassement, and the Code of... [Read The Full Post]
See All of Kathleen's Blog Posts!